When installing or replacing the reduction gears or transfer gears in a 4EAT, the phase matching marks must be aligned.
These gear sets are installed in matched sets. The matched sets are indicated by identical numbers painted on the gears.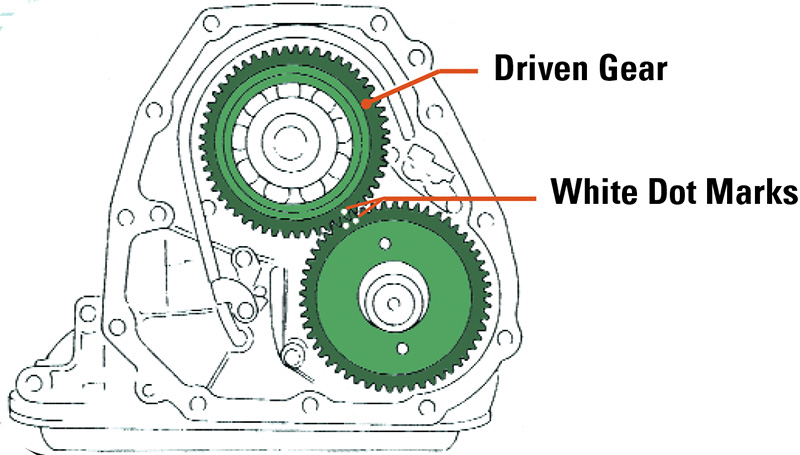 The phase matching marks are painted on two teeth on one gear and one tooth on the matching gear.
The proper position of the phase marks when installing the gears is indicated in the figure that accompanies this bulletin.
Phase matching will help reduce gear noise when installed correctly.