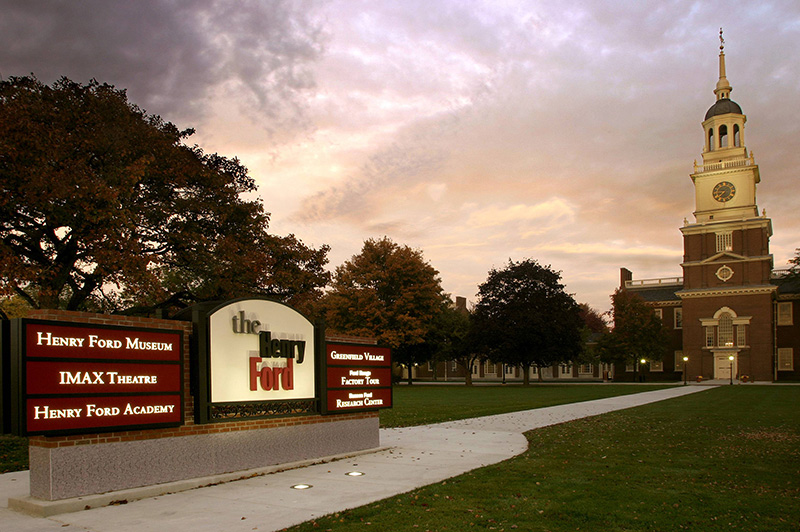 In the first installment of our Weekend Warrior column on The Henry Ford, we explained the essence of this fabled institution just outside of Detroit. Tracing its heritage to the late 1920's, The Henry Ford is actually five attractions all rolled up into one, and attracts as many as a million visitors each year.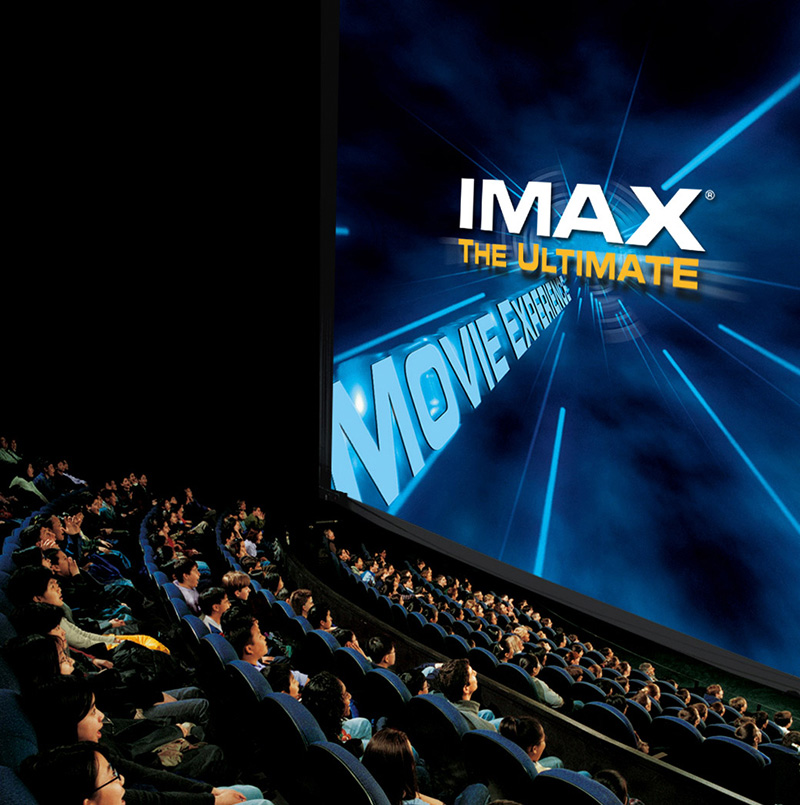 There's the Museum, which houses a collection of historically-significant vehicles of all types. There's the Village, which is truly a village of more than 100 structures – yes, the actual structures – where history was made. Think The Wright Brothers Bicycle Shop where aviation history was made. Yes. That actual shop. Not a replica…
There's the IMAX Theater, which features both automotive and non-automotive films in both 3D and 2D, with advanced just-like-you-were-there sound system. There's the Rouge Factory Tour, named for the Rouge River that the factory abuts, where Ford F-150 pickup trucks are built. And finally there's the Research Center, the Benson Ford Research Center to be exact, a free-to-the-public storehouse of all sorts of Americana that deserves to be preserved in perpetuity.

With that overview in mind, it's time to get down to the nuts and bolts of just exactly what you can see and do at The Henry Ford.
The short version? More than you could ever imagine.
Vehicles Galore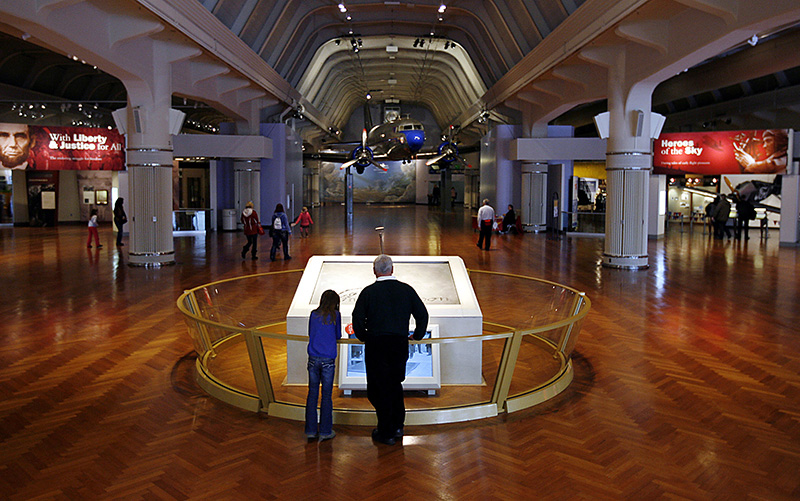 Start with the obvious – the cars. Or, to be more precise, the vehicles, since The Henry Ford houses a collection of vehicles that's a tangible testament to vehicular technology. Many are not aware that Henry Ford's first vehicles were actually built by his Detroit Automobile Company, which only built about twenty cars and closed in 1900. The following year he built a proof-of-concept race car known as "Sweepstakes," which won a highly-promoted race and also won him the funding needed to establish the Ford Motor Company. Sweepstakes is perhaps the crown jewel of the collection, and lives in a hermetically-sealed glass case for all the world to see.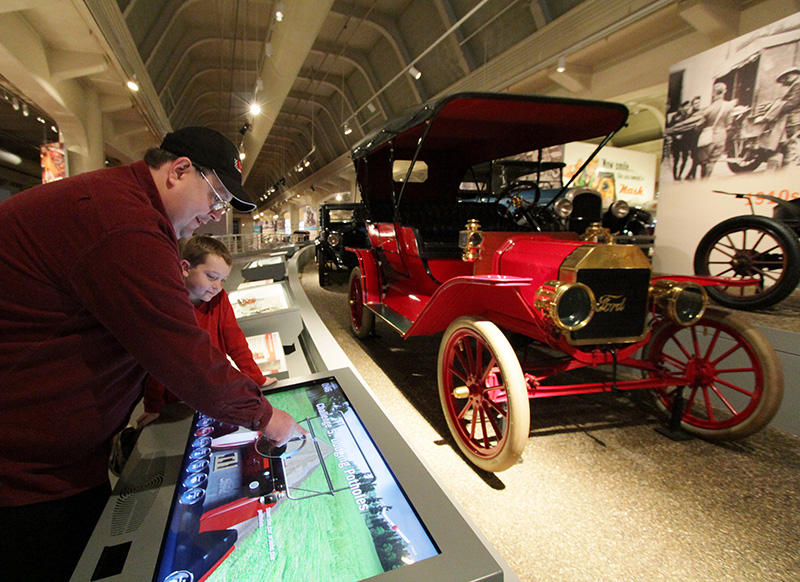 Also on display is the original "999," the race car that won the Manufacturer's Challenge Cup in 1902 and whose twin, the "Arrow," ran an astounding and record-setting 91.4 mph two years later. Thanks in large part to his racing successes, Henry Ford was able to begin production of his fabled Model T in 1908, with production spanning some nineteen years. Production reached exactly fifteen million Model T's, and the very last Model is on display at The Henry Ford.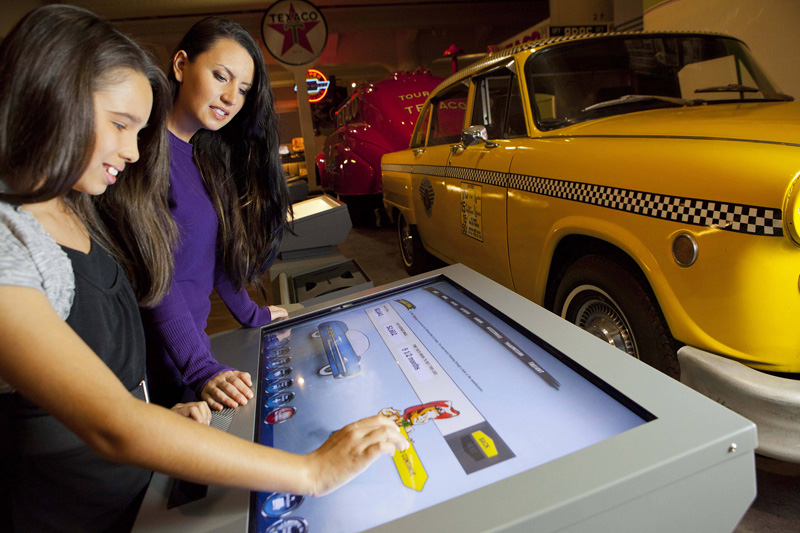 You could consider the collection of vehicles to be "ecumenical," since it includes significant non-Ford vehicles as well, like the 1906 Locomobile race car, "Old 16," the first American car to win an international auto race. Or you can feast your eyes on an original Bugatti Royale, the third of just six French-built models powered by a massive straight-eight engine of nearly 800 cubic inches, and considered by many to be the most beautiful car ever built.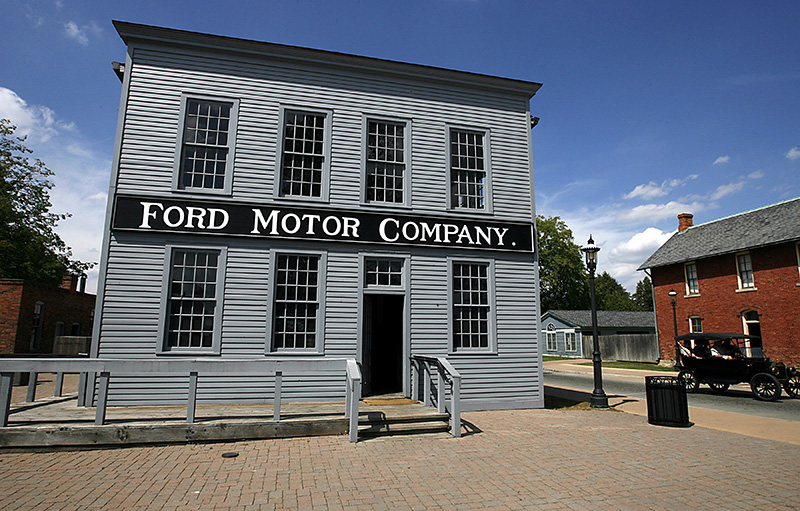 By contrast you can also see a 1948 Tucker, one of just fifty-one cars built, with a rear-mounted helicopter engine. Not nearly as many folks would consider the Tucker to be the most beautiful car ever built…
More modern vehicles on display include the very first Ford Mustang produced, as well as a host of race cars including important IndyCar and NASCAR racers, as well as the 1967 Ford GT MkIV that won the 24 Hours of Le Mans that year piloted by Dan Gurney and A.J. Foyt.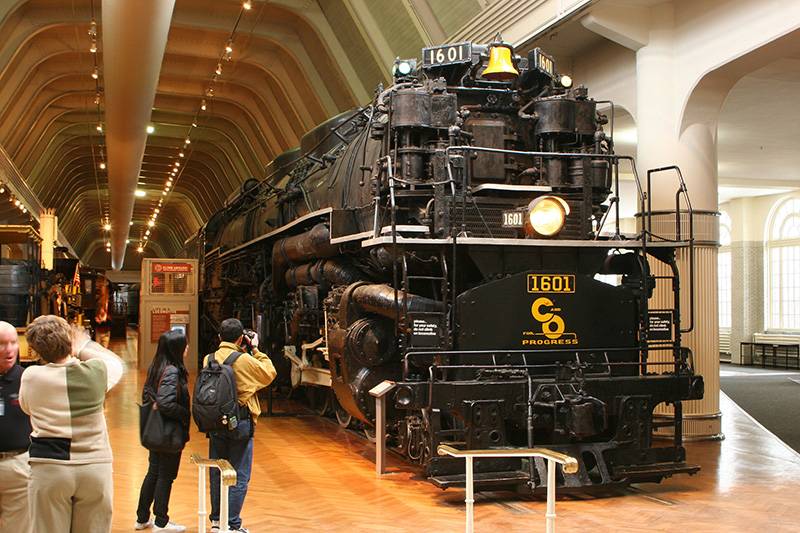 But the term "vehicles" encompasses far more than just cars at The Henry Ford, from the serious to the sublime. On the serious side, you'll see the Presidential limousine in which JFK was assassinated, as well as the actual bus Rosa Parks was riding in which she made her historic stand for equal rights. On the lighter side, you're sure to smile when you see one of the original Oscar Meyer Weinermobiles.
If you're into 2-wheeling, you'll see a bevy of antique and classic motorcycles, and if you're an aviation buff, you'll enjoy seeing a collection of airplanes including (no surprise here…) a Ford Tri-Motor, as well as the first practical helicopter in the U.S. (a 1939 Sikorsky) and a Douglas DC-3. These are included in the Heroes in the Sky exhibit, which also features an accurate replica of the original Wright Flyer.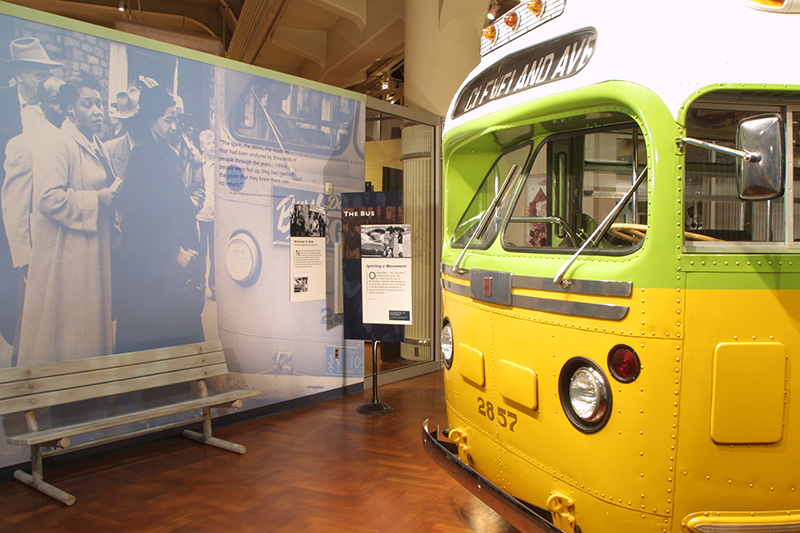 If you're into railroading, you'll enjoy the massive Allegheny Locomotive. Yes, an honest-to-goodness 125-foot-long, 770,000-pound, 2-6-6-6 locomotive, so named for its primary role of hauling coal over the Allegheny mountains. This is the second one built, and one of just two remaining out of 60 originally built. In its day it would regularly haul loads of ten thousand tons over the coal-country mountains.
Buildings. Real, honest-to-goodness buildings…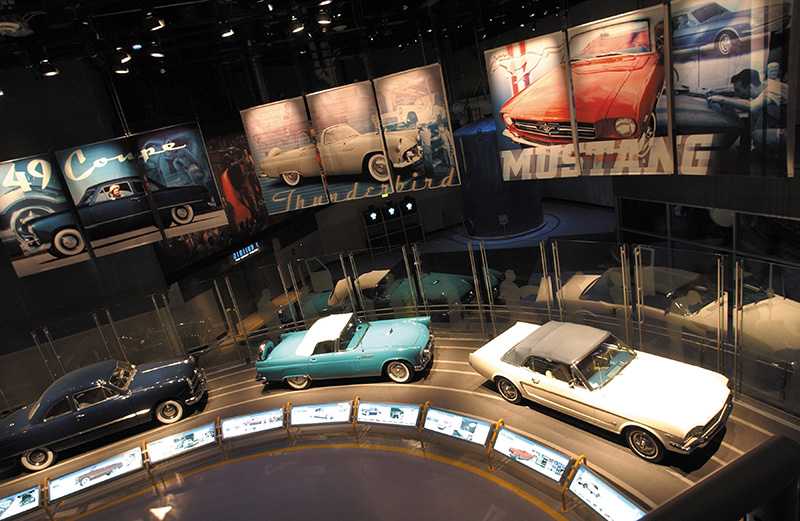 As the comedian Gallagher has joked many times, "Why do they call them buildings? Why don't they call them 'builts'? They're already done…"
At The Henry Ford, the Village is actually Greenfield Village, an 80 acre town that features actual, authentic buildings that have been moved there to assure their preservation and rightful place in American history. Most are not replicas, but rather are the actual physical buildings in which American history was made.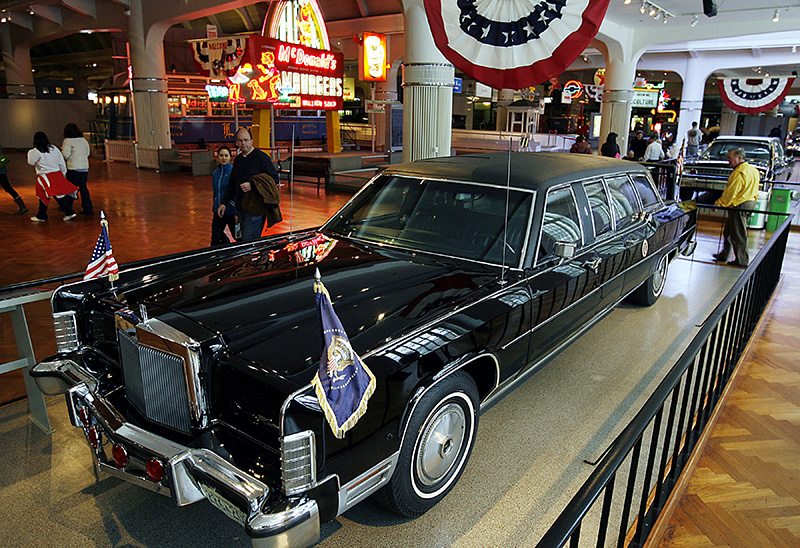 Think the actual bicycle shop where the Wright Brothers designed and built the first airplane, and the home in which they lived. Think the courthouse where Abraham Lincoln practiced law. Think Thomas Edison's workshop where the light bulb became his brightest idea. Think Henry Ford's 1861 home. Think the original home of Noah Webster, whose American Dictionary of the English Language set the standard for similar works to follow. This home was built in New Haven, CT in 1823. And for the literati, you can see the original home where Robert Frost wrote much of his renowned poetry.
And to promote your, and your kids', appreciation for American history, you can visit authentic pottery and weaving shops and an 1830 gristmill. Or you can observe the inner workings of a printing office, glass shop, tin shop, or carding mill where fibers are processed before becoming fabric for clothing.
Other Attractions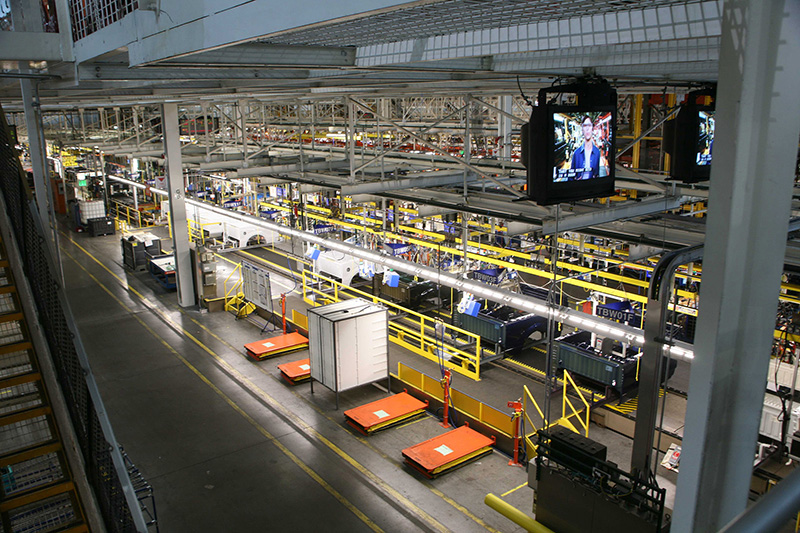 The Henry Ford is definitely not a "look but don't touch" institution. Quite the contrary. A great deal of the experience there is interactive; even transportation within the complex is historical in nature. Shuttle service within the Village is offered in horse-drawn carriages, a 1931 Ford Model AA bus, a Model T open touring car, or even by rail, in trains pulled by steam or diesel locomotives.
Kids of all ages will enjoy a ride on 
the elegantly-carved Herschell-Spillman 
1913 Carousel.
For a look back into the early days of the American Experience, you can see a working 1800's farm, complete with livestock, fields of fruits and vegetables, and real-world demonstrations in a cider mill, wagon shop, carriage shop, and friendly "farm workers" who show and tell, and encourage questions from curious young (and older…) minds.
Travel back in time to Main Street of a century ago, with staffers in period attire, in carriages, "high-wheeler" bicycles with their trademark four-foot front wheels, and first-generation motorcars. Visit the wooden-floored general store, the Logan County courthouse, or Mrs. Cohen's Millinery.
And if all of that is not enough for you, be sure to leave time for your tour of the Ford Rouge Factory, where F-150 pickup trucks are assembled. The five-part factory experience begins with a driving tour of related landmarks and circumnavigation (I've always wanted to use that word in a story… – Ed.) of the Rouge factory and its adjoining Rouge River port where raw materials are delivered and finished goods shipped off.
Then there are video experiences detailing the history of the Rouge facility, followed by a walking tour above the assembly lines where workers are building trucks for shipment to dealers and customers, both in the U.S. and abroad.
But Wait! There's More!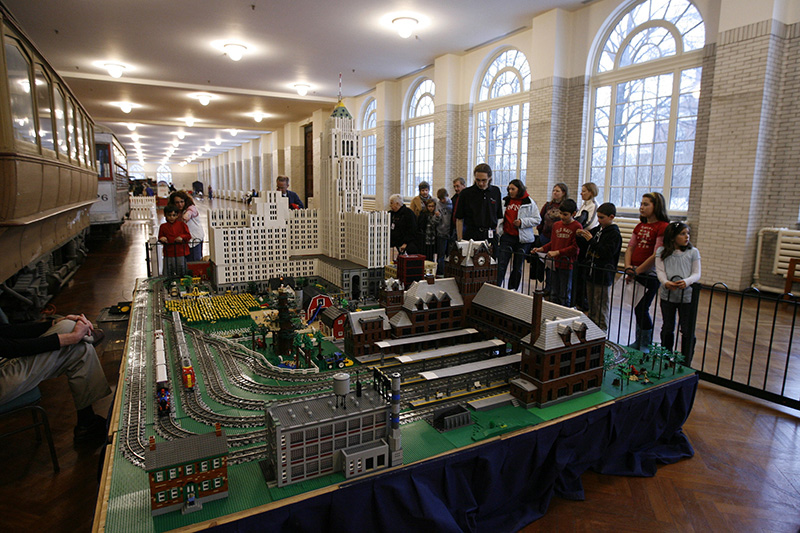 In addition to the countless attractions detailed above, there are even more reasons to visit The Henry Ford. The facility hosts an ever-changing schedule of special limited-time exhibits on a wide-ranging array of topics, some automotive or transportation-related, and others on educational and special-interest topics relating to Americana. Recent topics have included such diverse subjects as:
Rock Stars' Cars & Guitars
LEGO® Architecture
Titanic:  The Artifact Exhibition
Discovering the Civil War
And the current special exhibit, America's World's Fairs of the 1930's, which explores how futurists predict the scientific and social trends we'll see in upcoming decades.
Truthfully, you should plan on at least a two-day visit to do justice to your visit to The Henry Ford. Sure, you can scoot through and catch the highlights in a single day, and such a visit will leave you longing for more time. So if you opt for a one-day sprint, expect that it will leave you with plans for a return visit.
There are reasonable fees for admission to the various areas and attractions, except for the Benson Ford Research Center, which is open free to the public, and does not require admission to any of the other areas. There are a variety of restaurants, themed to suit the flavor of the facility, and it is particularly family-friendly. In addition, most attractions are handicapped-accessible.
Advance reservations are recommended for the IMAX theater since it is so popular and seating is limited. Also, if the Rouge Plant tour is important to you, you should check in advance since the type and volume of production can vary with market and production schedule demands.
Since it is pretty much geographically central within the lower 48 states, The Henry Ford should be on everybody's bucket list.
Make sure it's on yours…