Sure, there are some things you could get from the aftermarket, but nothing good happens if they fail.
For a technician working in an independent repair shop, the feature he's looking for most in replacement parts is confidence — confidence that the part will fit and function properly, that it will provide a long service life, and that the manufacturer will stand behind it if for any reasons it fails to meet his expectations.
That is why Volkswagen develops very demanding engineering specifications for every component of its vehicles. They then test each component against those specifications, in computer simulations, in lab tests, in pre-production models, in short and long-term road tests, and in many other ways. By the time a new Volkswagen model is available for sale, every component has been validated for performance, fit and finish, durability, and a variety of additional factors critical to its ability to provide a long and useful service life.
Their stringent engineering specifications and rigorous validation procedures enable Volkswagen to offer a 12-month or 12,000 mile replacement warranty on all new or factory remanufactured replacement parts (excluding tires and batteries) sold to their dealers' customers. The Volkswagen warranty is your assurance that the part will work exactly as the original. It is the same as the factory-installed part. It will fit the same, have the same installation procedures, and provide the peace of mind of having been made specifically for the vehicle application. These are the three key criteria for replacement parts — fit, form, and function.
The Volkswagen emissions parts warranty covers defects in key system components, including the catalytic converter, engine electronic control module, exhaust manifold, fuel tank, and malfunction indicator light for seven years or 70,000 miles, whichever comes first. Different warranty lengths cover other emissions-related components, depending on the Volkswagen model and year. Check the Volkswagen owner's manual or warranty booklet, VW ErWin.com or other online maintenance information source for details about warranty coverage of specific components and vehicle models, or ask your VW parts representative for details.
If the vehicle is registered in a state that has a vehicle emissions inspection and maintenance program, and fails an emissions inspection due to a defect in a certain emissions-related components, Federal law requires warranty coverage for eight years or 80,000 miles, whichever comes first. Parts with an explicitly stated replacement interval, such as "replace at 12,000 miles or 12 months," are warranted up to the first replacement interval only.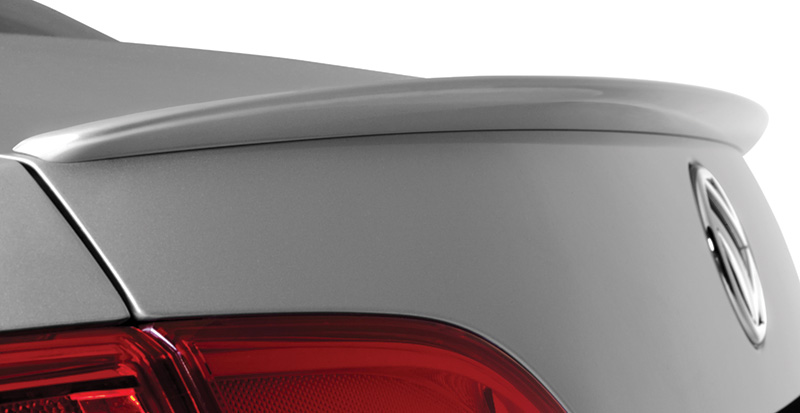 The Promise of Equivalent Performance
The Volkswagen warranted part will, when properly installed, deliver performance equal to that of the factory-new component. We can see the function tradeoff when we compare an aftermarket air conditioning evaporator to a genuine VW replacement unit. The aftermarket evaporator may be the same size and look similar, but may not be able to remove the same amount of heat from the air.
With an aftermarket unit your customer may find that his or her A/C system is running four or five degrees warmer than it should. That may not rise to the level of customer complaint in Maine or Wisconsin. If, however, you are in hot, humid Georgia or Florida, or the oven of the desert southwest, every BTU counts.
Similarly, you could purchase an inexpensive white-box A/C condenser from certain overseas sources. If because of the design, the condenser is not shedding as many BTUs as required for the Volkswagen model in which it is installed, it may cause harm to other A/C system components. The compressor will have to work harder, cooling performance will suffer, and system reliability may decrease. A warranty-backed Volkswagen OE part gives you confidence that you will get the performance required for the application.
Application-specific Design for Proper Fit and Function
Aftermarket parts are made to fit a wide variety of vehicle makes and models. That can cause situations where installation requires extra labor to make the part fit.
For example, aftermarket muffler suppliers consolidate shapes and styles down to a small number of different designs in order to reduce the number of SKUs retailers must stock. The muffler may meet vehicle performance specifications, but require the cutting of connecting tubing, or addition of special adapters or extensions, or other alterations to the original factory layout. This necessitates extra labor and introduces the possibility of installation error. Furthermore, the use of universal exhaust hangers can lead to annoying rattles and customer dissatisfaction.
Genuine Volkswagen mufflers are application-specific in shape, size and connector types. They fit without altering factory layout, eliminate extra labor steps and reduce error potential. This is one more reason Volkswagen can be confident in backing up its replacement parts with a solid yet simple factory warranty.
As with mufflers, aftermarket suppliers typically consolidate catalytic converters to reduce inventory requirements. However, in most cases this compromises the installation process, requiring adapters and expending valuable technician time. Furthermore, the capacity and efficiency of a universal converter will certainly not be ideal for every application. With a genuine VW part you can be assured that installation will be straightforward and performance will be identical to the original part.
And the story is similar with oxygen sensors, where universal designs greatly reduce inventory requirements for the auto parts store, but make for installation and possibly performance headaches for the installing technicians. Adapters may be needed for electrical connections, pigtails may be too short, and it may even be necessary to splice wires, which is time-consuming and presents a venue for future corrosion, electrical resistance, and failure of the part to perform. Plus, universal sensors likely will not be properly calibrated for the various applications for which they're catalogued. With a genuine VW O2 sensor you can be assured of exact fit and function.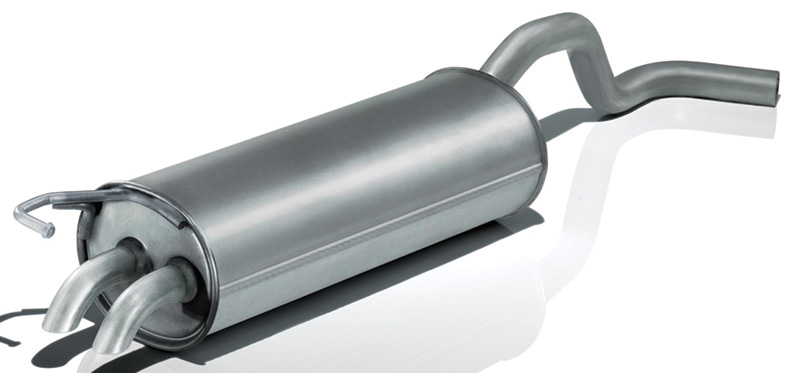 Double the Corrosion Warranty
Most vehicle manufacturers warrant their body panels against rust-through for four to six years. VW offers a corrosion perforation warranty of up to 12 years, depending on the model, with no mileage limit. Of course, only Genuine Volkswagen collision parts qualify for the Volkswagen Corrosion Perforation Limited Warranty.
This superior warranty is possible because Volkswagen replacement body panels are built to the same specifications and manufactured in the same factories as Volkswagen new car parts. They offer the exact same fit, finish and quality as original equipment parts because they are OE. As such, they afford the same safety and occupant protection as the panels the car was born with, which is often not the case with aftermarket body parts stamped from thinner-gauge metal, and possibly not the same type or strength of reinforcements.
A Focus on Professionals
A warranty is more than just a statement of quality. It is also about the market for the products covered.
If you've ever returned a mechanical part to an auto parts retail store, you've likely faced a product evaluation process that delayed replacement of the failed unit or refund of your money. An auto parts store that deals with a high percentage of do-it-yourself customers is more likely to suspect misdiagnosis and ordering of the wrong part. The store will thus be skeptical of defect claims. This suspicion of misdiagnosis tends to skew their warranty claim process toward a higher requirement of proof that the customer received a defective part.
The parts counter in a Volkswagen dealership offers a much more hassle-free warranty claim process because they sell primarily to professional technicians that are less likely to misdiagnose the vehicle problem or order an incorrect part. If you are a technician in a shop that is a regular customer, the Volkswagen parts counterman is much less likely to interrogate you when you return a part, just to make sure you did nothing to damage it during installation. Returning a battery? The dealership is unlikely to make you wait while they charge and test it to verify your claim that it will not hold a charge.
So take comfort in buying and installing genuine VW replacement parts, knowing they're built to the same exacting standards the car was designed with, and backed by a hassle-free warranty that protects both you and your customer.
Download PDF