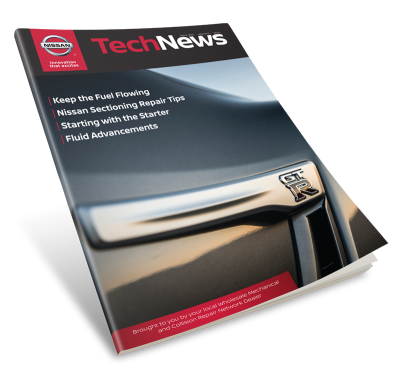 Inside the March 2019 TechNews:
The diagnostics of fuel delivery systems have changed over the years and have become a lot more involved. Let's take a look at the most common systems and how to fix them when things go wrong.
Which structural components are permitted to be sectioned differs among different Nissan models.
Step one; start the engine and allow to idle… it won't start? Now it's time to start with step zero — the starter. It now requires more advanced diagnostics and a few cool new tricks. Let's take a look at modern and classic starting circuit diagnostics.
R-1234yf and Dynamic Oil Change Intervals
Nissan LEAF Collision Repair Training from I-CAR®