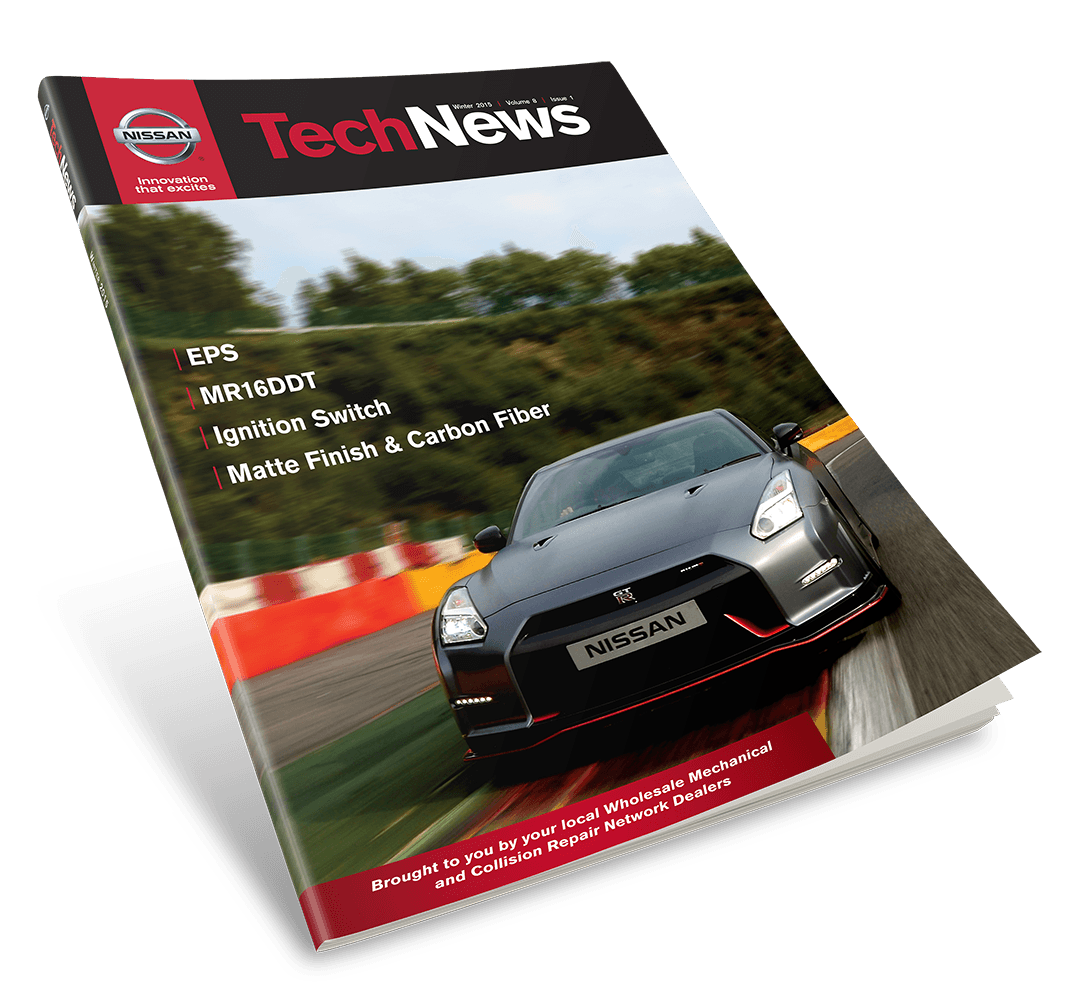 In this issue, we decipher the mystery of the disappearing ignition switch in today's Nissan vehicles as created by the innovation of intelligent key systems. We'll also cover another advancement in Nissan vehicles: Electronic Power Steering and diagnosing problems. Turbocharging and Direct Injection Gasoline technology is explained in the MR16DDT JUKE engine. Lastly, the latest carbon fiber body material and matte paint finish technologies used in the Nissan GT-R NISMO are explored.
 
Inside the Spring 2016 TechNews:
A look at the MR16DDT turbocharged, direct-injection gasoline engine in the JUKE, covering the engine design, direct injection system, turbo, and continuously variable valve timing. Also, a few service procedures and diagnostic considerations for this engine.
A little confused about how Nissan ignition systems function? Here's the help you need.
Electronic Power Steering (EPS) is becoming common on Nissan vehicles. Here's some technical information and help for when the PS light comes on.
Nissan's 2015 GT-R NISMO is a 600-horsepower, twin turbocharged feast for the senses. The low-gloss matte exterior and carbon fiber bumper fascia and accent body panels are a challenge for collision repair specialists, unless, of course, you pay attention to the step-by-step refinish instructions from Nissan and the manufacturers of the approved matte paint systems.